🎉
NEW VERSION COMING SOON!
🎉
We are about to release a new version of Whiteboard.fi with major improvements and loads of new features.
You can try it at
beta.whiteboard.fi
today!
Free online whiteboard tool for teachers and classrooms!
We help you engage your students, both in the physical classroom and during remote teaching.
We know the struggle:

"How to engage every student in the classroom?"

"When asking questions, how can I differentiate between students not knowing the answer, and those just sitting there daydreaming?"

"How can I let everybody answer, including the shy students who normally wouldn't?"

"How can I get an easy overview over all students' misunderstandings and lead them in the right direction in real time?"

Using Whiteboard.fi, you'll take the formative assessment to the next level.
Why is it so awesome?
Whiteboard.fi is a simple tool that can be used instantly. Create a class and let your students join, using a link, room code or QR code.

Everyone will get an individual digital whiteboard, where they can draw, write text, make notations on images, add math equations, and more!

You as a teacher see all your students' whiteboards in real time, so you can follow their progress, while the students only see their own whiteboard and the teacher's.

Whiteboard.fi is an instant formative assessment tool for your classroom, providing you with live feedback and immediate overview over your students.

Engage your whole class, include every student and let everybody answer - including the shy students or students who normally wouldn't bother to answer!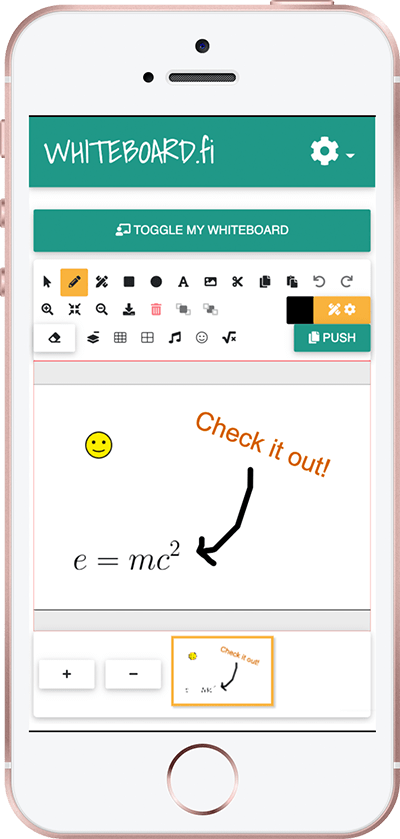 Instant Access
Setting up a new class whiteboard is lightning fast! No registration or logins needed!
Device Independent
Works on any device - no installation or downloads needed.
Privacy
No personal information is shared with third parties. Everything is deleted after the room is closed.
Access Control
You have full control of who enters your room by using the waiting lobby. There is also an option to lock your room after your class has started, preventing new users from joining.
Live Overview
Ask a question, and let the whole class answer by using Whiteboard.fi. This way you will activate the whole class, and everybody gets the opportunity to answer!
Versatile Tools
Insert images, backgrounds, arrows, shapes and texts! There are many different, versatile tools available.
Math
The Math Editor lets you insert math symbols, expressions and equations using a visual interface and mathematical keyboard.
Graphs
Insert graphs, angles, pie charts, boxes and different measurement tools.
Emojis
Including over 1000 emojis that can quickly be inserted into the whiteboard.
Save Whiteboards
You can easily save all your student whiteboard images as a PDF file that can be saved locally to your device.
Push Whiteboards
Easily send your current whiteboard to all students! You can upload an image, and let your students draw on it, make annotations or arrange items.
Assignments
Assign assignments that your students can work with in their own pace, and receive and review their submissions.
Co-teach
Invite a co-teacher and enjoy a shared session! You both see all students and can collaborate on the same whiteboard.
Upload PDFs
Upload PDFs and insert them as backgrounds, to easily annotate or draw upon your documents.
Library
Prepare, save and reuse your whiteboards - and keep them in your personal library!
Feedback
Give quick feedback to your students! You can send comments, or quick thumbs up/down or like icons.
Student Session
Join your student's whiteboard session and collaborate / draw on the same whiteboard in realtime!

Subscription license required.
---
Pricing
We offer three different plans for Whiteboard.fi. The FREE plan can be used without any user account.
You can choose between annual or monthly billing, and you can purchase individual licenses or multiple licenses for a larger team, school or district. Interested in bulk quotes?

The buyer receives a license code that can be shared with the teachers in order for them to activate their accounts. The purchaser does not need a Whiteboard.fi user account in order to make the purchase.
---
Testimonials from our users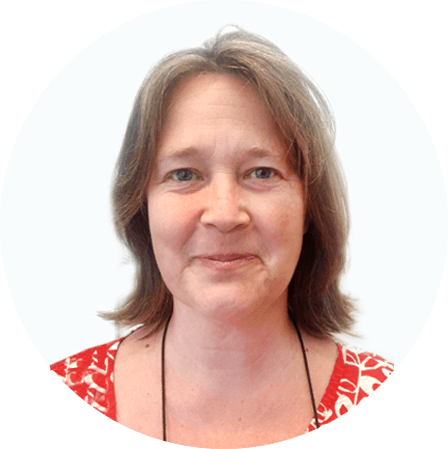 Karen Fogden
Teacher of Mathematics
The Cherwell School, Oxford, England
Using Whiteboard.fi is now my normal way of working, having written on a white board in the classroom for 25 years


Read full testimonial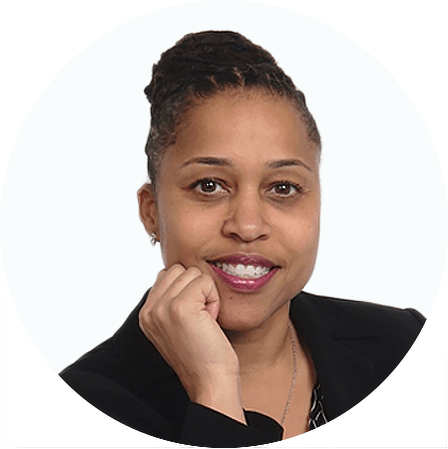 Tonya Peebles
Special Education Math Teacher
Bradwell Elementary School, Chicago, Il
The best thing about using Whiteboard is that it provides an effective visual for diverse learners and that it also allows me to check for understanding


Read full testimonial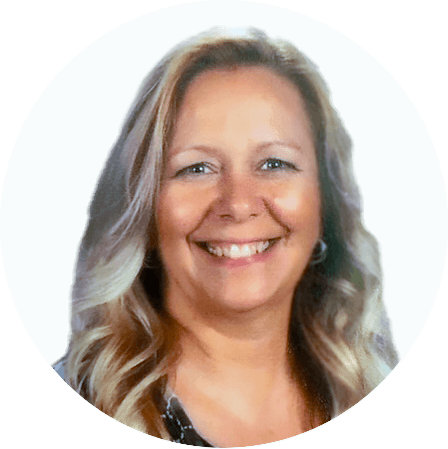 Michele Richmond
High School Math Teacher
Seckman High School in Imperial, Missouri
The students love the fact that I can join their whiteboard individually to answer and redirect work in a confidential way


Read full testimonial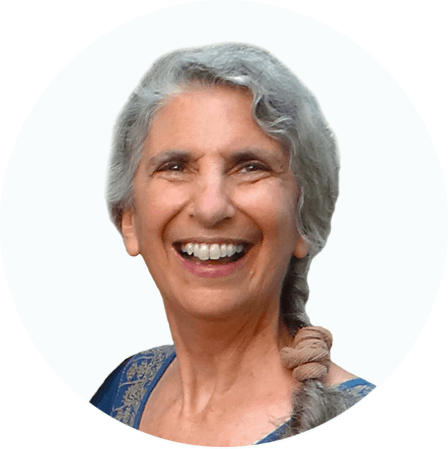 Linda Lettieri
Math Consultant Teacher
Montgomery Elementary School, NY
The convenience of having "chrome ready" students hop on quickly and immediately show their work is a great convenience and allows for immediate instructional decision making
Read full testimonial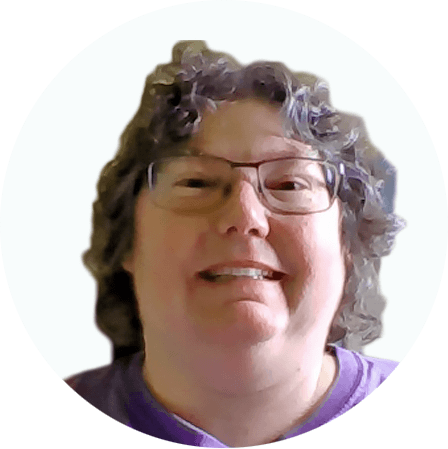 Pauline Sterling
Itinerant Teacher, French, Music, Religion
Aileen Wright Catholic School, Ontario, Canada
A lot of students don't like to ask for help. Whiteboard.fi allows me to see when they need help, even when they don't ask for it


Read full testimonial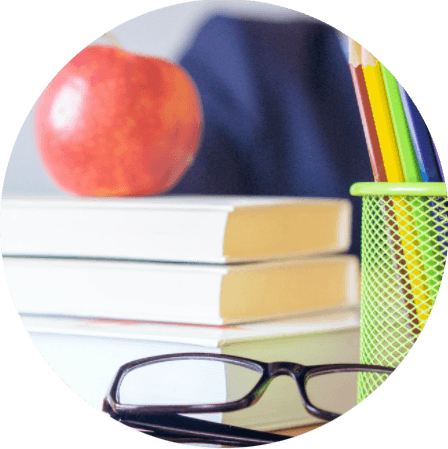 Sarah Davis
Math teacher
Maple Grove Jr./Sr. High School, Bemus Point, NY
I am a huge fan of the new and improved organization of saved whiteboards. Being able to create folders for individual units and classes has saved a lot of time!
Read full testimonial
---
FAQ and Help
Whiteboard.fi is really easy to use. We have collected answers to frequently asked questions and help topics in our Support portal.
SUPPORT.WHITEBOARD.FI
Do you have suggestions or feedback? Please contact us on [email protected]
We appreciate if you check our support page before sending questions about the service.
Check out our Whiteboard.fi blog for tips and tricks on using the service!
---
About
Whiteboard.fi is created by Sebastian Laxell and Jaakko Virtanen, and is run by Digital Teaching Tools Finland Ltd - a Kahoot! company. We have experience in teaching and IT-management - so we know the struggle in finding good digital tools.

"It's not about the tools - it's about the teachers. But the best teachers should have the best tools!"

We believe easy, affordable and excellent tools should be available to everyone. Together with Kahoot, we aim to make make learning even more awesome!
Follow Us
Follow us on social media for news, updates and inspiration!
Certificates
| | | |
| --- | --- | --- |
| | | |
| FERPA Certified | COPPA Safe Harbor | California Student Privacy Certified |